Our team creates branded customer experiences for a multitude of branded environments. Our brand marketing is the WOW factor that immediately gets attention.
Don't underestimate the WOW Factor!
Branded environments are one of the most powerful ways to engage your prospects, employees, visitors, and customers in a immersive experience. It creates a WOW factor that immediately gets attention.
Imagine your prospects walking through your brand, participating in it, the "whys" that support your value proposition. Picture them exploring, immersed in your most potent ideas…bringing them to life…your story unfolding strategically enabling people to literally step inside of the soul of your company.
Imagine your sales forces guiding prospects through a strategically choreographed wallboard presentation, immersing them in the opportunity and buying time on a presentation.
Dynamic two and three-dimensional experiences communicate your company's story solidifying credibility, igniting emotional involvement and leaving your targeted market impressed, engaged and open to what you are trying to accomplish.
Expand Your Brand
Sales centers, offices, stores, campuses, restaurants, museums, exhibit halls, Concours, hotels and resorts are just a few of the environments where your audience can be surrounded by an immersive, three-dimensional expression of your brand.
Storypowered knows how to turn brand stories into three-dimensional immersive environments. We would welcome a visit to your location and spend time discussing possibilities. This could lead to something truly amazing.
Finding Your Voice
At Storypowered, as a brand positioning agency, through a disciplined methodology, we will help you identify your authentic voice, strategic story and unique value. Through our brand process, we identify your strategic story and core messaging, brand differentiation, brand pillars, and targeted markets.
Ready to Reposition Your Brand?
If you have questions about our brand positioning strategy, please contact us for more information. Initiate an effective positioning strategy for your company, call us at 828-450-2551.
Explore Other Services We Offer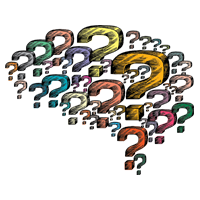 Brand Strategy
What makes you so special? That's what we'll figure out, creating your strongest, clearest, most captivating voice.
Creative
Design is a potent strategic tool. We fully express your messaging with stunning creative execution that gets attention.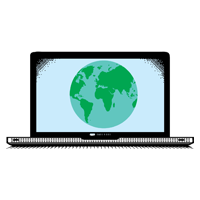 Web Design
Your website is your online storefront to the world. We design beautiful platforms that drive measurable success.
Integrated Marketing
Incorporating a data-driven 360-degree approach we develop a marketing plan to achieve your goals.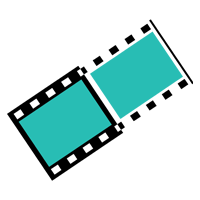 Photo & Video
With an in-house studio, your story comes to life with authentic photography and video, critical to success.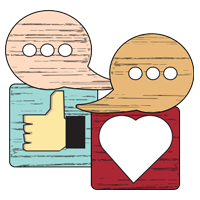 Social Media
Being antisocial is no longer a risk you can take. We create communications that bring together you and your customers.