Restaurant Branding & Marketing
Storypowered's restaurant branding process creates iconic restaurant brands that standout in the market. Our magic is in our restaurant marketing.
People come for the food and come back for the Experience
Restaurants need to deliver a cohesive, consistent experience at every touchpoint. The restaurant business is fast-paced and fiercely competitive, and it's heavily dependent on word-of-mouth and having a constant buzz around town. The goal is to create memorable (brand) experiences that keep patrons coming back time and time again, and utilizing various advertising and social media outlets creatively to reinforce that branded experience. Of course, continuing to create and serve up delicious dishes with outstanding service goes without saying.
We understand the industry from both sides of the table
Restaurant Branding and Restaurant Marketing are disciplines that we at Storypowered understand intimately…a true passion.  Our Principal is a partner in a highly successful restaurant and associated with the Southeastern Restaurant Group Serggroup.com.
Storypowered has the creativity, expertise and hands-on industry understanding to make your restaurant's brand stand out.
So, whether you're creating a vibrant new restaurant concept, or looking to reinvigorate an aging experience, give us a call and let's break bread.
Finding Your Voice
At Storypowered, as a brand positioning agency, through a disciplined methodology, we will help you identify your authentic voice, strategic story and unique value. Through our brand process, we identify your strategic story and core messaging, brand differentiation, brand pillars, and targeted markets.
Ready to Reposition Your Brand?
If you have questions about our brand positioning strategy, please contact us for more information. Initiate an effective positioning strategy for your company, call us at 828-450-2551.
Explore Other Services We Offer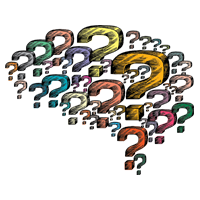 Brand Strategy
What makes you so special? That's what we'll figure out, creating your strongest, clearest, most captivating voice.
Creative
Design is a potent strategic tool. We fully express your messaging with stunning creative execution that gets attention.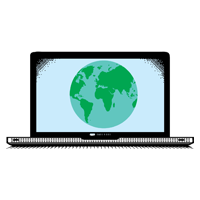 Web Design
Your website is your online storefront to the world. We design beautiful platforms that drive measurable success.
Integrated Marketing
Incorporating a data-driven 360-degree approach we develop a marketing plan to achieve your goals.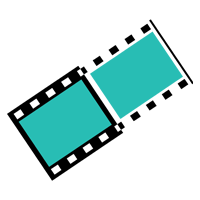 Photo & Video
With an in-house studio, your story comes to life with authentic photography and video, critical to success.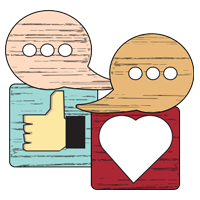 Social Media
Being antisocial is no longer a risk you can take. We create communications that bring together you and your customers.