Learn why our brand repositioning creates succcess in the marketplace. Hear our clients' successes using StoryPowered branding tactics.
Storypowered is an extraordinarily creative company that understands how to uncover the ethos of a company. We needed a fresh perspective to help us find the strategic story and brand narrative for where our core product was heading. Storypowered listened and through a fascinating methodology, took a 'deep dive' into our culture, challenges, and vision helping us uncover and create our new core brand story. This was a game changer for us!
John Ruble | VP Global Sales Operations | Marriott
Working with Bill Borg and the Storypowered team helped define our brands, getting our team on the same page regarding the respective brands under our umbrella. Bill's style of presentation and relatable experience from which he leads and shapes discussions, was invaluable to helping us get outside our heads and see things from a different perspective. Now, when we go through our workday deciding what types of visual and written assets support a particular brand over another, we always harken back to the Storypowered brand charrette and what we were all able to learn as a team. Masterful.
 Amanda Sullivan | DOM | Old Edwards Inn
If the Hilton Head Motoring Festival had an award for the best and most impactful display, the BMW Excursion display would have won handily. The rock gardens, cascading waterfalls and elevation was a perfect showcase to show the BMW's off-road ability and the placement of the vehicle on those giant boulders drew spectators into the attraction. This type of partnership between two luxury brands demonstrated how collaboration can enhance impact and brand awareness. Incredible creation...well done!
Carolyn Vanagel | President | Hilton Head Island Motoring Festival & Concours d'Elegance
Thank you Storypowered for the phenomenal job in creating and implementing our new brand, websites, collateral, online and brilliant advertising campaigns. Your marketing efforts have guaranteed a highly-successful membership sales program. Our overall brand awareness has improved drastically under your direction and we are deeply indebted. In our service-oriented business, Storypowered is a model company and a great partner. We were honored to have our Cullasaja Club social media campaign used at the Cornell University School of Hospitality as a model of social media done right. We appreciate your focus on differentiating us from our competition, your quality standards, and we look forward to continuing a great business relationship.
Chris Connor | General Manager | Cullasaja Club
Everything has a story...Storypowered knew our story before we did. They helped us refine our vision and translated it into a powerful marketing and social media messaging. Our new website is a testimonial in itself with stunning photography and simple powerful messaging. Their SEO magic increased our natural search results by 300% in the first 90 days and our social PPC campaign produced over 250 qualified hospitality and sales leads in the same period. Storypowered continues to monetize our vision, brand, and strategy with an experienced, competent hand.
Pasquale Giordano | COO & Managing Director | Bright's Creek
Tears came to my eyes the first time I saw my lifelong work and passion visually come to life through Wave Intsitutes new brand and website. After years, and many attempts to communicate and express the power of what the Wave Process had to offer, Storypowered nailed it. Their creative ability is highly evolved and their skill in understanding what people want is off the charts incredible!
Kim Griffith | CEO | Wave Institute
Dear Mr. Oz, Bill, you will have to excuse my sense of humor, but you and your team are more than marketers.  You help communities like The Headwaters at Banner Elk with brand repositioning…find their hearts.  Quite often, Developers successfully create beautiful communities and amenities, however, we're so focused on the body, we forget the heart.  Your team through product immersion, research, and prudent listening, helped create the heart of Headwaters promoting it until its sound became the beat of Headwaters drum marching us toward more sales and lifting owner moral to the point we were bestowed the first time ever the award of Best Mountain Community by Real-estate Scorecard website.  Always know you are welcome home to Headwaters because it was you and StoryPowered that helped create our home. Thank you again, Bill.  You helped Headwaters get its Mojo back in this market, which is no easy feat.
Tarry Crockett | General Manager | Headwaters at Banner Elk
You and your team at "Storypowered" are the best I have worked with in my 30+-year professional career. Simply saying you think  "Out of the box" doesn't do justice to what you do. The first thing you did was to help us define our box. Than your team did a masterful job helping us build our story and core brand.  Storypowered is a brilliant mix of great creative and technically proficient minds that helped to create and execute masterfully. You did everything you promised and cost efficiently when compared to a media campaign created in bits and pieces.
Scott A. Gillespie | Director of Development | WXZ Development
It has been my pleasure to work with Bill Borg and Storypowered over the last several years. As a creative director and principle agency owner for the last sixteen years and a Graduate of Ringling School of Art and Design one of the premier programs in the country, I can say from experience it is rare to meet this kind of mix in an individual. Bill brings not only the business savvy and strategic leadership but also the creative and idea generation abilities to each and every project I have had the pleasure to work with him. It is rare that I see a marketing consultant of Bill's stature able to get down in the creative trenches and his willingness to banter ideas in a way that is always positive and productive and creatively charged. I would recommend an opportunity to work with Bill and his team as it is an experience and energy few others bring to the table.
Bill Donohue | President | Fuel
It is my utmost pleasure to recommend Bill Borg and his company Storypowered Inc for both his personal and professional skills. Bill's temperament, personality, attitude and character are clearly visible. Bill's talents are holistic in our industry, which has become more crucial than ever, given local, regional, national and global conditions. Bill and Storypowered embrace the creative culture while enforcing and facilitating brilliant marketing strategies. Their storytelling and rebranding abilities and powerful vision are relentless. Storypowered's years of diverse creative experience and unwavering will, prove themselves both strategic as well as in daily operations. Needless to say, I would be personally willing to meet, discuss or correspond with anyone interested in Mr. Borg and his extremely creative company Storypowered.
Robert J. Duffy | Vice President | Biltmore Farms, LLC
With over 25 years in the advertising business I would be hard pressed to identify a more creatively gifted individual than Bill Borg. Effective marketing communications, in my opinion, all comes down to what's on the page, does it identify with the prospect and motivate them to act. This magic happens when the brand gems, the truly distinctive core of the product and what it means to the target personally, is identified and communicated in a compelling manner. A lot of companies make the mistake of jumping into their creative and marketing, promoting tactics and features without the foundation of identifying their story first. StoryPowered has a rare ability to access the product, its attributes and distill it all to a core distinctive story and communications strategy that is magnetic. If I were a client I wouldn't think of beginning my marketing initiatives without seeing what stories Bill and StoryPowered could come up with first.
Jeff Goss | President | The Goss Agency
Bill Borg is one of the most talented, creative, innovative and collaborative people I have ever met. His ideas and drive to execute them are second to none. I have sat in his marketing and sales trainings and I don't think you will meet another person who can capture someone's attention like he does. He can get a sales team fully engaged and bring them to another level in their sales ability. He is amazing with customers as well as his philosophy is to always take care of your customer and it has paid very large dividends over the years for him and StoryPowered. He really and truly thinks outside the box and his entrepreneurial spirit enables him to look at things with another set of eyes and bring a start-up company or marketing and sales campaign to a full-fledged success. I would recommend him to any company and anyone should be so lucky to have him bring their company or organization to another level.
Rebecca Teets | Project Director, South Florida Resorts | Marriott Vacation Club International
Bill Borg is one of the most talented and creative visionaries in our industry. He truly understands where this industry is now, along with a solid insight as to where it's headed. Energy, knowledge, creativity and foresight, these are only a few of the things that come to mind when describing Bill. Bill and his team at StoryPowered are truly leaders in this industry and experts with their finger on the pulse, and an understanding of its future.
Dean Anderson | President | Summerset, Inc.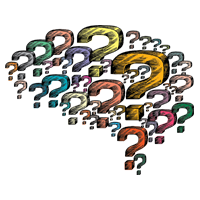 Brand Strategy
What makes you so special? That's what we'll figure out, creating your strongest, clearest, most captivating voice.
Creative
Design is a potent strategic tool. We fully express your messaging with stunning creative execution that gets attention.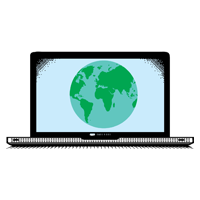 Web Design
Your website is your online storefront to the world. We design beautiful platforms that drive measurable success.
Integrated Marketing
Incorporating a data-driven 360-degree approach we develop a marketing plan to achieve your goals.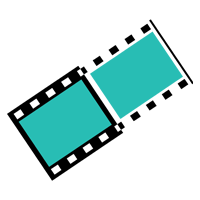 Photo & Video
With an in-house studio, your story comes to life with authentic photography and video, critical to success.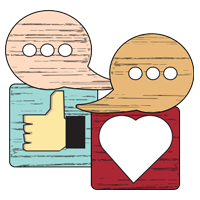 Social Media
Being antisocial is no longer a risk you can take. We create communications that bring together you and your customers.