Asheville Photography & Videography
The Studio at The Creative Distillery is Asheville's Commercial Photography and Videography studio. With a full in-house studio, we provide cutting-edge commercial photography and videography, crafted specifically to help businesses tell their stories.
Impactful Visual Storytelling
The Studio at The Creative Distillery is Asheville's Commercial Photography and Videography service, providing cutting edge professional film services, crafted specifically for your business. With a full in-house studio, we focus our skills, experience and resources on the needs of corporations and businesses, manufacturers, real estate development, food service, advertising agencies, design firms, marketing, and branding firms, that understand the critical value of engaging photography and videography, and the level of professional skill that is required.
Photography & Videography Services
Product Photography:

 

product photography services, product shots, professional product photography.
eCommerce Photography:

 

website product photography, eCommerce photography services
Packaging Photography:

 

photography packaging, packaging photography services.
Fashion Photography:

 

model photography, street fashion photography, high fashion photography, fashion shoots.
Advertising Photography:

 

advertising photography services, advertising photographers.
Lifestyle Photography:

 

outdoor lifestyle photography, lifestyle food photography, lifestyle product photography,
Catalog Photography:

 

product catalog photography, clothing catalog photography, catalog fashion photography.
Concept Photography:

 

photography concept shoots, high concept photography, concept-based photography.
Corporate Photography:

 

commercial photography, corporate event photography, corporate portrait photography.
Industrial Photography:

 

industrial landscape photography, industrial product photography.
Resort Photography:

 

destination photography, travel photography, hotel photography.
Real Estate Photography:

 

luxury real estate photography, real estate drone photography, professional real estate photography.
Aerial Photography:

 

drone aerial photography, aerial beach photography, real estate aerial photography.
Branding Photography:

 

business branding photography, personal branding photography, photography identity branding.
Photography that Engages Your Brand
Creating engaging visual content for your brand, and speaking authentically to your value and differentiation, has become a critical part of our brand strategy in a very noisy world. Equipped with premium grade imaging software and the finest equipment and technique, our professional team allows stages impactful visual magic, processing images quickly and producing exceptional results.
Stock Photography Really?
If you are using stock photography…everyone knows it when they look at your website and ads. We can help you develop your own visual brand voice, taking the time to understand you and your product or service.  That understanding combined with years of experience and a very creative team, helps us express your unique story through professional photography and video.
We help businesses develop their own engaging photography and video to tells their story, helping them stand out and be heard authentically.
If you are considering a photography or Video project or would like to visit the Studio and meet the team, don't hesitate to send us a message, or give us a call to discuss your needs at 828-450-2551.
What are the agency requirements for creating video?
We offer a full in-house studio and have the ability to create professional videography and photography to meet the needs of your business.
Do digital marketing companies offer video marketing services?
Not all digital marketing companies provide video and photography services. Storypowered does complete all of this work in-house, customizing both still photos and videos to create a unique look and message for our customers.
Is video marketing useful in digital marketing campaigns?
Video marketing is exceptional as an online marketing tool. Video can be embedded in websites, posted on social media, and hosting on a range of different platforms, including the very popular YouTube platform. Video provides an integrated way to tell a story combining sound, music, and images to send a message.
Can digital marketing agency advise you about video marketing?
Our digital marketing agency integrates video marketing for many of our customers. We evaluate your website, your target market, and your advertising, branding and marketing objectives to see if it is the right fit.
Is video marketing a good option for Branding and Promotions?
Video marketing is an exceptional way to brand and promote online. Short videos that are well-written and produced can evoke strong positive emotions about a brand and a company. They are also a terrific way to capture excitement, demo a product in a range of different uses, or use testimonials and messages to weave a story about your company, products, and services.
What are the best video types used for video making & marketing?
Today, amateur do-it-yourself videos are easily spotted by consumers. Professionally written, acted, and filmed videos that send a clear, concise, and relevant message are critical for effective marketing. As a specialized service offered at Storypowered, our video marketing campaigns are highly effective at building your audience, developing your brand, and increasing your revenue.
Explore Other Services We Offer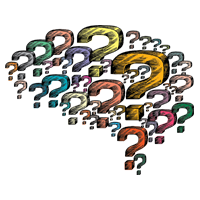 Brand Strategy
What makes you so special? That's what we'll figure out, creating your strongest, clearest, most captivating voice.
Creative
Design is a potent strategic tool. We fully express your messaging with stunning creative execution that gets attention.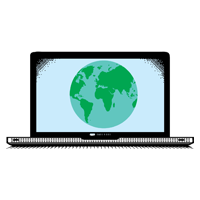 Web Design
Your website is your online storefront to the world. We design beautiful platforms that drive measurable success.
Integrated Marketing
Incorporating a data-driven 360-degree approach we develop a marketing plan to achieve your goals.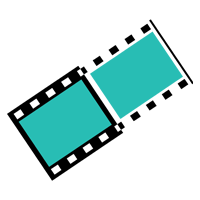 Photo & Video
With an in-house studio, your story comes to life with authentic photography and video, critical to success.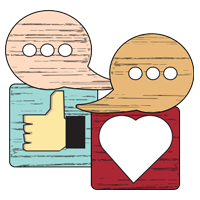 Social Media
Being antisocial is no longer a risk you can take. We create communications that bring together you and your customers.