Google Adwords, Yahoo & Bing
Find your way to the top of page one on Google search! Pay Per Click Advertising (PPC) can produce some of the highest return on investment in digital marketing we have ever seen. We customize powerful strategic campaigns and engaging content that provide the best results for your business objectives.
Paid Search Advertising / Google Ads
Receive immediate and specific search term traffic with search engine marketing ads. 75% of the world uses Google as a search engine. Google Ads (PPC) is the advertising platform for Google. Our Digital Advertising methodology and paid search advertising, along with SEO are tactical approaches for companies to gain position and visibility in a competitive online marketplace.
Pay To Play
Google Ads allows you to "pay-to-play," bidding on targeted keywords and create digital ads around targeted keywords using the Keyword strategy from your website. Storypowered creates an SEO Blueprint which is utilized as part of your Adwords strategy. The goal is to get your Google ad at the top of Google when someone is searching for what you have to sell. Many factors influence the monthly spend, which varies based on your campaign settings, the competitiveness of your industry, and local versus regional, national, and international.
Paid Search Strategy
With Storypowered's proven digital strategy, our team manages real-time bidding on the Google platform in order to drive the most qualified traffic to your site. Through keyword research, SEO Blueprinting, and targeted selection analysis, to geo-targeting and campaign set-up, and real-time daily management, we create more visibility.  We focus on Google Ads, Yahoo's Search Performance & Bing Search. Activity precedes sales.
Social media advertising allows us to extend your reach strategically on social media platforms including Facebook, Instagram, Twitter, Pinterest, LinkedIn, and YouTube. 
Digital ads are created around targeted keywords and articulate the value, advantage, and differentiators of your business. We customize powerful strategic campaigns that provide the best results.


Keyword Research & Selection



Ad Concept and Design



Conversion Tracking



Landing Page Testing


A/B Testing



Performing Keywords Optimization



Detailed Reporting
Retargeting
We move website traffic further through the sales funnel with a retargeting strategy. We target people who found your website or landing page relevant but were not ready to convert 'in the moment'. Ad extension code is implemented in the back of your website to further increase the conversion rate and drive cost-per-click down. We continue to retarget these relevant users with Google ads and on social platforms with Facebook Ads using the same campaigns. This is a great way to stay top of mind with potential prospects. Bottom-line, anyone that visits your website will be retargeted, showing up on a Google search and in their personal Facebook feed as sponsored posts. Over time, this can be a powerful game changer.
ROI Benefits
Ignite a strong connection between your customers and your brand
Reinforce consistent brand awareness 
Increase search visibility
Drive qualified traffic to your website
Engage targeted prospects
Respond in real-time – reporting, tracking, analysis, and revisions as needed.
Be found. Be heard. Be Loved.
Ready To Turn The Traffic On?
Storypowered, as a PPC and Digital Marketing Agency, through a disciplined methodology, will customize your paid search strategy around your budget, goals, and objectives, using the latest digital tools and years of expertise. Paid search advertising, along with up-to-date website SEO, is critical to your ability to compete, be found online, drive web traffic and achieve sustained growth.
If you would like to find out more about how our Paid Search Strategies can help your organization, please reach out to us. Initiate and deploy an effective paid search strategy for your company today, call us at 828-450-2551.
What is paid search?
By paying for a listing based on a specific keyword, a business has its advertising displayed at the top or side of the results. The paid search results are independent of organic search results, allowing a business to have an ad shown above the highest of the organic search results.
What is Google Ads?
Google Ads are the advertising option for Google. It allows you to bid on specific keywords and create targeted ads around those keywords. These results are displayed at the top of the Google search results page above the organic rankings.
What are Google AdWords and Google AdWords Express?
Google AdWords is the same as Google Ads, a paid advertising system where the advertiser bids on using specific keywords and pays if a viewer clicks on the ad. Google AdWords Express works in a similar fashion, but it automates the process, reducing the need for the ongoing management.
How does Google Ads work?
The advertiser (business or individual) bids on the use of specific keywords. Each time the keyword is used in a search term and during the time the advertiser has established for the keyword, an ad is displayed at the top of the search results. If the individual searcher clicks on the ad, the advertiser is billed for the "click" based on the amount of the bid.
What are the different types of Google Ads?
In general, the three types of Google Ads include search network campaigns, display network campaigns, and video campaigns. Search network campaigns are based on search engine page results, display network campaigns show ads on other websites, and video campaigns are small advertising videos that play before YouTube or other videos.
What is CPC (Cost Per Click) or PPC (Pay Per Click) Advertising?
CPC and PPC advertising means the advertiser only pays for showing the advertisement if someone clicks on the ad. The advertiser pays even if there is no conversion with the click.
How much does Google Ads cost?
The cost of Google Ads depends on the keyword selected, the amount bid and the parameters for the length of time the ad runs.
How do I start advertising on Google?
Google advertising is complex. Working with the team at Storypowered ensures you have a strategic approach to Google advertising that maximizes your ROI.
Explore Other Services We Offer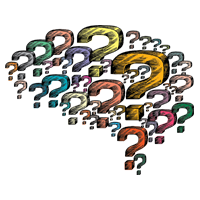 Brand Strategy
What makes you so special? That's what we'll figure out, creating your strongest, clearest, most captivating voice.
Creative
Design is a potent strategic tool. We fully express your messaging with stunning creative execution that gets attention.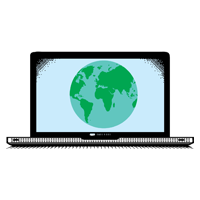 Web Design
Your website is your online storefront to the world. We design beautiful platforms that drive measurable success.
Integrated Marketing
Incorporating a data-driven 360-degree approach we develop a marketing plan to achieve your goals.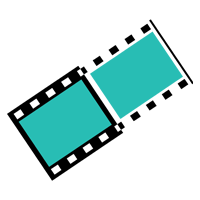 Photo & Video
With an in-house studio, your story comes to life with authentic photography and video, critical to success.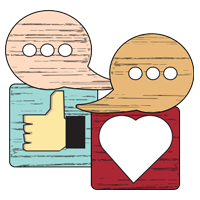 Social Media
Being antisocial is no longer a risk you can take. We create communications that bring together you and your customers.