Asheville Social Media Marketing
Being antisocial is no longer a risk you can take. Social media can be a powerful marketing tool, bringing together your business and your customers. We create authentic and real-time communication that engages your customers with carefully selected social media strategies. Speak directly to the people who care about you creating dynamic outcomes.
Social Media Management Services
Professionally managed social media has become an integral part of a strategic marketing plan, truly a marketing channel, supporting your business objectives. Through the power of storytelling the complexion, style and unique differentiation of your brand has the opportunity to fully express itself through social media. We help you find, engage and grow your audience, reaching them strategically with compelling and shareable content; ideas, story, product, and thought. 
Why Storypowered?
We have a dedicated social media team that actually teaches our techniques and best practices to businesses. As social media experts, we stay on top of the latest trends and technology. We understand memes, hashtags, mash-ups, microblogging and landing page strategies – so you don't have to. As important, we are a full-service advertising and branding agency. Our collective talents and experience weigh in on every client's work. With a full in-house studio, we help you create engaging photography and compelling video with our dedicated team. The power of video has revolutionized social media platforms. 
Asheville Social Media Management Services
Successful social media management should be considered an integral part of your company's overall strategic marketing plan. As a leading Asheville Social Media Agency, we have the industry experience, latest tools, and finger on the pulse of changing algorithms, to help you target audiences, connecting with those communities when they are online. Based in Asheville North Carolina, we know the competitive landscape intimately, but because of the nature of online, we effectively manage and build audiences for clients across the country, developing a social media strategy that produces results.
Social Planning
Through discovery, we take the time to understand you, your business and goals. This is the most critical factor. We determine and make recommendations on the right social media advertising strategy to maximize your reach. A customized package of services is created to promote your content and drive measurable results, working with your budget.
Our Social Planning Includes:


Social Audit



Brand Evaluation



Customized Social Package


Scaled to business



Identify targeted audiences & channels



Design an actionable plan
Social Media Services
We provide a full suite of social media management services including:


Social Media Audits



Consulting



Reporting



Training



Social Media Strategy


Social Media Management



Social Media Packages



Social Calendars
Pushing The Mush
One of the main focuses of social media is consistent brand awareness. We affectionately call this "pushing the mush". When people think of a product, service, restaurant, community etc.….who comes to mind first has everything to do with having your brand top of mind. Staying on top of your social media feeds, keeping them active and engaging your customers takes real time and dedication. Social media is a fluid landscape; constantly changing and morphing into new ways for people to communicate and share with each other.  We ride those waves for our clients, always in the know. The power of engagement is measured and analyzed, creating a "reach" that can be very impressive.
Social Media Marketing
Social media marketing takes your social platform strategy to the next level. It is the most cost-effective way to connect with your target market online. With the latest tools, we can target, geo-target and deploy focused campaigns that drive your message into the social feeds of potential clients. Through retargeting, anyone that visits your website will also receive your digital campaigns. We are digital experts on all major platforms, including Linkedin, Facebook, Instagram, Twitter, Pinterest, YouTube, and Google. 
Ready to Get Started?
If you would like to find out more about how our social media management agency can help your organization, please reach out to us. Initiate and deploy an effective social media strategy for your company today, call us at 828-450-2551. 
What are social media marketing services?
Social media marketing (SMM) services provide strategic planning, content, tools, and full support for all social media marketing for a company or business.
How social media marketing agency works?
Top companies offering SMM start by assessing current social media use, develop an effective plan, research channels and platforms, and then work with the company to build a social media audience.
What are the benefits of social media marketing services?
Social media marketing is complex and needs to be done consistently and correctly to provide the desired end results. A social media marketing service has the expertise and experience to design, implement, and evaluate all aspects of SMM.
What is social media marketing?
Social media marketing uses content, images, branding, videos, and interaction to market across various social media platforms.
What is the best social media marketing strategy?
Social media marketing is not one-size-fits-all. The most effective strategy is one designed for a specific company or business.
What role do social media marketing services play in digital marketing?
Social media marketing is an integrated part of digital marketing. It is a key strategy in driving traffic to a website, sales page, or landing pages.
What are the processes involved in Social media marketing services?
Different companies offer different SMM services. The top companies provide social audits, brand evaluations, develop SMM packages, identify and develop audiences, consult, train, and create metrics to evaluate performance.
How can you best use social media marketing services?
Ideally, using social media marketing services as part of an integrated digital marketing campaign is the most effective use of the process. The goal of social media is to provide an interactive way to connect with the target audience. This interaction builds loyalty to the brand while also establishing a business or individual as a trusted authority in their area of expertise.
Explore Other Services We Offer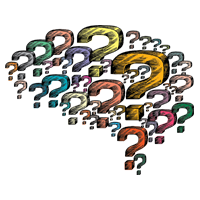 Brand Strategy
What makes you so special? That's what we'll figure out, creating your strongest, clearest, most captivating voice.
Creative
Design is a potent strategic tool. We fully express your messaging with stunning creative execution that gets attention.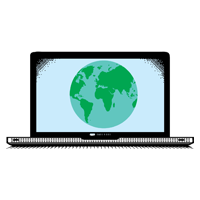 Web Design
Your website is your online storefront to the world. We design beautiful platforms that drive measurable success.
Integrated Marketing
Incorporating a data-driven 360-degree approach we develop a marketing plan to achieve your goals.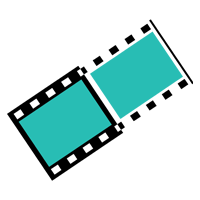 Photo & Video
With an in-house studio, your story comes to life with authentic photography and video, critical to success.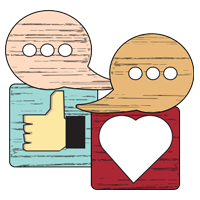 Social Media
Being antisocial is no longer a risk you can take. We create communications that bring together you and your customers.