Integrated Digital Marketing Asheville
Having an integrated marketing approach is critical to your success. We will evaluate all marketing tools available to ensure that we are building a fully integrated marketing plan and approach.
Our Integrated Marketing Approach
Leverage the collective experience of Asheville's best, Integrated Marketing team. We utilize all aspects of digital marketing, including Google Ads, Pay Per Click, SEO, Facebook Advertising, content marketing, and social media, to find, inform, and build your audiences, increasing engagement and conversions. Utilizing an integrated data-driven approach, we increase your brand awareness, leads, conversion, and online authority. As a digital marketing service in Asheville, we continuously evaluate all the latest marketing tools available to ensure that we are building you the most cost-effective, successful marketing plan and approach.
Our marketing approach combines branding and marketing strategy, advertising, sales, PR, social media, and digital and direct marketing through a combination of technologies, proven strategic combinations and online and offline strategies. Some of the key strategies we may consider for you include:
Content & Social Media Marketing
Content marketing and social media marketing work together. They are initiatives that are used to inform, educate and entertain customers, potential customers and clients resulting in brand awareness, traffic, leads, sales, or advocacy.
Interactive Design & Video Marketing
We focus on developing powerful communication and stimulate interaction for your customer. With full in-house photography & video studio, we create video marketing and arresting photography that increases conversions and revenue for your business.
Digital Marketing & Paid Advertising
Media Planning/PR/Influencer Marketing
Our media planning, PR and influencer marketing experience will allow you to maintain the right relationship with your customers through getting your story out through the proper channels.
Ready to Talk?
Storypowered can help create and deploy a data-driven, fully integrated digital marketing plan for Asheville businesses. If you have questions about integrated marketing, or would like to talk with an integrated marketing expert be sure to send us a message or call us at 828-450-2551.
What are the best Digital Marketing Strategies followed by Digital Marketing Agencies?
Digital marketing strategies need to be carefully selected to meet the needs of the customer. They can include PPC, Facebook marketing, Google Ads, social media, content, SEO, and other types of marketing platforms.
What are the services provided by Digital Marketing Agencies?
Digital marketing agencies manage all aspects of integrated marketing. They ensure a uniform message, create content and social media posts, and complete SEO and paid advertising campaigns on behalf of the customer.
Why using Digital Marketing Services essential/important?
People use online searching as a primary source of information. In fact, over 87% of shoppers report using online research before making a purchase. Not using digital marketing means missing out on getting your products and services in front of the target audience.
What are the advantages of Digital Marketing services?
We provide a complete integrated marketing approach to all of our digital marketing services. We ensure the campaign is effective, generates sales, and boosts conversions.
What are the top Digital Marketing tools used in a Digital Marketing Agency?
A top digital marketing agency uses a full range of marketing strategies. This includes SEO, paid and organic advertising, content marketing, and the use of different platforms.
What are the best Digital Marketing activities?
The target audience and the specific products or services are factors to consider in choosing the best digital marketing activities. Generally, the use of SEO, paid advertising, content, and choosing the ideal social media platform are considered essential activities.
What is brand awareness in digital marketing?
Brand awareness associates your brand with a particular product or service for the target audience.
Is digital branding the same as digital marketing?
No, but they are related. Digital branding is becoming recognized as a brand online, while digital marketing is advertising online.
What is digital marketing? Who needs digital marketing services?
Digital marketing is the process of advertising and promoting a business, products, or services, through online platforms. All businesses benefit from digital marketing.
Explore Other Services We Offer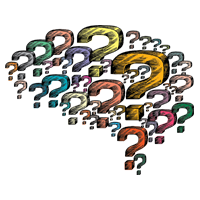 Brand Strategy
What makes you so special? That's what we'll figure out, creating your strongest, clearest, most captivating voice.
Creative
Design is a potent strategic tool. We fully express your messaging with stunning creative execution that gets attention.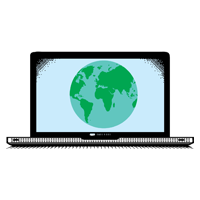 Web Design
Your website is your online storefront to the world. We design beautiful platforms that drive measurable success.
Integrated Marketing
Incorporating a data-driven 360-degree approach we develop a marketing plan to achieve your goals.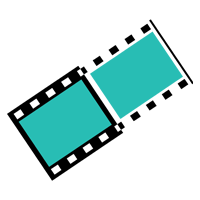 Photo & Video
With an in-house studio, your story comes to life with authentic photography and video, critical to success.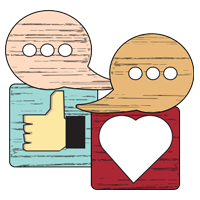 Social Media
Being antisocial is no longer a risk you can take. We create communications that bring together you and your customers.