Design is a potent strategic tool. Through dynamic visual strategy, the full expression of a company's most compelling voice comes to life. Stunning creative execution develops a palate, matching the flavor and tone of the brand.
Our Asheville Graphic Design Expertise
Creative Design allows your brand to fully express itself through witty campaign strategy, packaging, brochures…all online and offline visual touch points.
Our Creative Design Services are tailored to your objectives, brand voice, and goals. Thought and care, and attention to detail go into effectively presenting your brand through a robust suite of graphic design services. We pride ourselves on stunning, arresting creative ideas feeding into powerful graphic design in Asheville.


Creative Ideation



Graphic Design



Logo Design



Advertising Campaigns



Brochures


Digital Brochures



Product Design



Package Design



Environmental



Signage
Graphic Design Services
Logo Design
ID Package
Content design
Collateral
Video
Infographics
Advertising and Display Ad Design
Banner Ad Design
GIF's
Email Templates
Annual Reports
Books
Virtual Invitations
Digital Brochures
Your Graphic Design Needs
If you have questions about our Creative Design options or would like to talk with a design expert be sure to contact us. Creatively express your authentic brand with our design solutions. Send us a message or call us at 828-450-2551.
What is graphic design and what does it include?
In essence, graphic design is used to create a visual representation of a message. Graphic design includes the development of brands, the choice of colors and layouts, and the use of images in everything from websites through to storefront signs and brochures to social media posts.
Where is graphic design used?
Graphic design can be used anywhere that a visual image is used. Virtually all marketing, branding, and advertising includes graphic design. Videos, GIFs, content design, and the development of email templates are also examples of graphic design services.
What can a graphic designer do that I can't do?
Graphic designers are trained and experienced in communicating a message in visual format across a variety of media. While it is possible to do some level of graphic design on your own, the creativity and expertise offered by professionals provides unique presentations that attract the target audience.
How can I work with a graphic designer and stay on budget?
Graphic design services can be tailored to meet specific budget requirements. Expert designers take the time to understand the message you want to convey, limiting the need for revisions or reworking of projects.
What do you charge for your graphic design services?
Each project is unique based on the specific services required. For a free quote, talk to the team at Storypowered.
How does your logo design process work?
We start by listening to our customers and getting a clear picture of the story, goals, and message that is central to the business. We then design logos that develop this message, getting feedback and input from our customers until they are satisfied with the creative logo we have developed.
How will I receive my design project once it is finished?
We provide our design projects electronically in the formats required.
How many revisions do I get?
We work with our customers until they are satisfied. Through our process, we use customer feedback, so multiple revisions are rarely an issue.
Will I be able to update these files on my computer?
We support customers in ensuring the files are updated.
Explore Other Services We Offer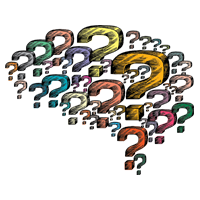 Brand Strategy
What makes you so special? That's what we'll figure out, creating your strongest, clearest, most captivating voice.
Creative
Design is a potent strategic tool. We fully express your messaging with stunning creative execution that gets attention.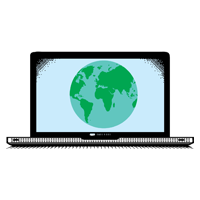 Web Design
Your website is your online storefront to the world. We design beautiful platforms that drive measurable success.
Integrated Marketing
Incorporating a data-driven 360-degree approach we develop a marketing plan to achieve your goals.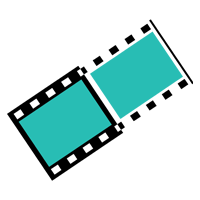 Photo & Video
With an in-house studio, your story comes to life with authentic photography and video, critical to success.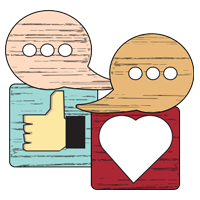 Social Media
Being antisocial is no longer a risk you can take. We create communications that bring together you and your customers.